About Us
About Us
---
See what we're about!
Welcome
Our mission is to become the premier classroom insurance pre-licensing school in the industries.
We pride ourselves on having one of the highest pass ratios in the industry. We limit the size of our classes so that there can be more one-on-one interaction with the instructors. Whether you want to get your Life and Health license or you want to become a licensed Property and Casualty agent, Texas Insurance Training Academy is your best choice. Our pre-licensing options are affordable and convenient for today's busy professional.
Remember, this test isn't about who knows the most, it is about who knows enough to PASS! If you can 'dummy' this information down to word association and vocabulary, we guarantee you will pass.
John Patton
Director, Texas Insurance Training Academy
I need my license fast!
Well, we hear this all the time! And we are here to help!
At Texas Insurance Training Academy, our classrooms focus on just the test material; we don't teach you about insurance! In our 2 or 3 day classes, we cover each section of the state exam, but more importantly, we work on your test taking skills. Let's face it, if you don't read a question correctly, it is kind of hard to answer it correctly.
If you purchase any of our classroom or online classes and you make at least an 80% on the simulated exams and don't pass your state exam, we will pay your licensing exam fee on your next attempt.
No one else in the industry will make you this same guarantee. We are proud of having the highest pass ratio for any classroom or online insurance exam prep company.
In-Person Classes
The most popular preparation method for your state insurance test is a classroom pre-licensing course where you spend two or three days with an instructor that can cover the finer points of insurance lingo to help you to absorb it more easily. Statistics show that you are 25% more likely to pass your exam on the first attempt by using this method. Read more here...
Online Classes
If you don't have time to sit through a 2 or 3 day insurance pre-licensing classroom course, then being able to study at home on your own time is your next best option. If you work 40+ hours a week and can spend a little bit of time each night pouring through the study material and practice exams, you should be able to test within a couple of weeks. Read more here...
Live Webinar Classes
Welcome to the 21st Century! By now, everyone should have had some exposure to attending a live webinar. By being able to offer a world class webinar experience through Zoom, you will experience exactly what our students who are attending a live class are. Read more here...
Continuing Education
Once you pass your exam, the fun doesn't stop there! You will still need to renew your insurance license every two years. To stay up on your CE requirements, we have a complete package available to help you for one low price. See package of continuing education courses here.
Guaranteed!
After completing our two day class and completing the Guarantee Exam on the Exam Simulator with at least an 80% score, if you don't pass your state insurance exam on the first attempt, Texas Insurance Training Academy will allow you to go back through the class for free and also pay your licensing exam fee on your next attempt. See our complete Guarantee here.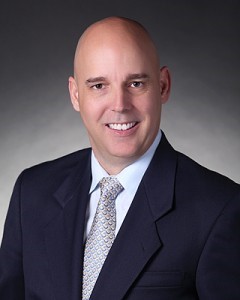 John Patton,
Director, Texas Insurance Training Academy
---